'Soup in a Basket'
On Thursday 26th of January 2017 we will be launching a new monthly 'drop in' luncheon club for over 55's. No need to book just show up!
The new café style luncheon will be a bit more casual providing hot freshly made soup, sandwiches and a dessert. Choices will alter from month to month and you will get all this for just £2.00
We hope to offer this on the last Thursday in every month between 12 noon and 1.30pm. Look out for more information on this new service and if you fancy helping out either in the kitchen or helping serve guests please contact me
Telephone: 0151 933 2116
Email: maryorrelltrust@outlook.com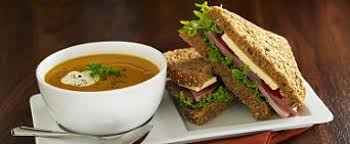 'The Wednesday Club'. Club membership has now increased to 17 and it is getting noisier every Wednesday! We have been enjoying a wide variety of activities including cupcake decorating, singing together, puzzles and just in the last week or so talks on road safety and first aid from the St John Ambulance. Here is a picture of Nathan from St John's Ambulance instructing us all on how to save lives.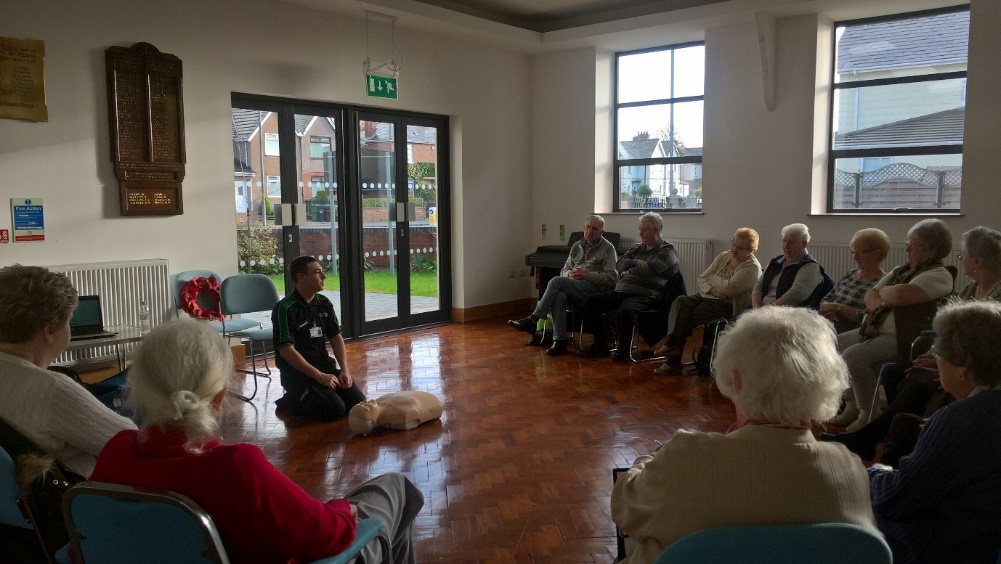 Natalie Jefferies is helping us on a Friday morning teaching anyone who wants to learn how to crochet while the rest of us enjoy a cup of coffee, a slice or two of toast and even a little biscuit
Some mornings it gets quite lively with discussions on current affairs and this very morning an Irish sing along! We are here every Friday morning 10am till 12 noon.
We also launched a new club for the 55+ age group called 'The Wednesday Club'. We currently have about 10 people that regularly attend and they enjoy half an hour of chair based exercise from Sarah who also does Family Fit.
We then have an hour's activity. Since we started we have had talks from Sefton Pensioners Advocacy, Dogs For Good and The Macular Society.
We have been shown how easy it is to make a pan of homemade soup at home (and we will be doing more cooking in the Autumn), we have made cards for our families, done a quiz, we have talked about jobs we used to do.
Coming up over the next few months we will doing some collaging, singing along with Natalie, cooking and doing comedy! And after all that activity we have a little rest with a cup of tea and some fresh fruit. If this sounds like your type of thing and you would like to join in the fun, give me a call!
What do you do on a Friday morning? If the answer is nothing, then come along to the Centre, get a brew and a biscuit or some toast and jam and have a chat, all welcome.
I would like to introduce you to two new volunteers here at the Centre, Phil and Viviana. They both support The Wednesday Club and the Coffee and Chat on a Friday morning.
Phil has got a lot of experience working in retail and enjoys talking to people and Viviana is on a long holiday from Columbia and would like to practice her English, so please say hello if you see them around!
I do of course require some support in these areas…so if you would like to come and volunteer for my project or the church in general, please contact me:
Mary Carr – Older Persons Development Officer
Telephone : 0151 933 2116 Email : maryorrelltrust@outlook.com
We are also on Twitter…follow me or tweet me on @maryorrelltrust
We are also now on Streetlife, this is a great place to find out what is going on in your local area or just to ask local people if they recommend a good tradesman etc.