Demolition of the 'Old' St John and St James Church.
In 2010 the Old Church buildings on Monfa Road were demolished. This was part of an ambitious plan with Sefton Council and the Housing Market Renewal Programme to relocate the church and to provide a much needed community facility that was to serve the needs of the whole community.
The joint project was intended to refurbish the 'People's Garage' on Linacre Lane, the Council were to fund land remediation work and a contribution to community use. Sadly this plan was never fully realised, due to the Government Funding cuts in the summer of 2010, and without the council's contribution the scheme was unviable, beyond the financial reach of the church congregation and had to be aborted.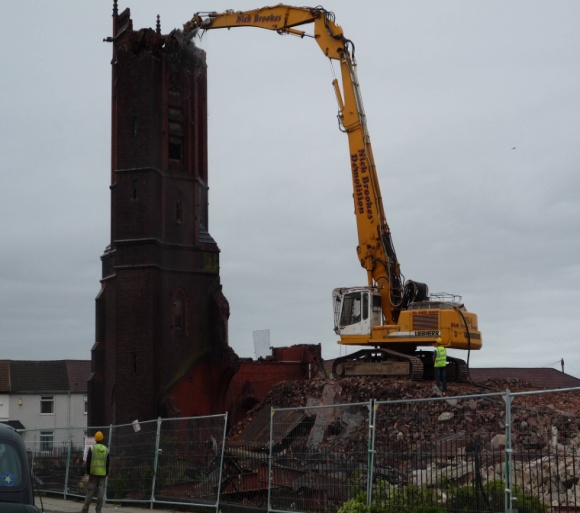 The People's Ford Garage on Linacre Lane
Since 2010 the church has been without any buildings from which to operate within the community. We are currently worshiping in Springwell Park Primary School and have relocated our other activities to different venues within the community. During this time what has become increasingly apparent is the need for a community building. The current provision within the community is very inadequate and as new homes are being built the lack of community provision is all too apparent.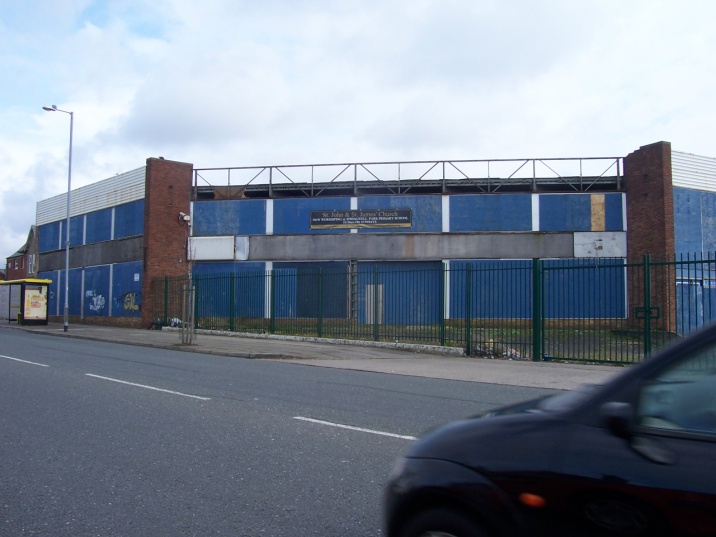 Springwell Park Primary School
During 2013 St John and St James Church entered into talks with St. Stephen's Church on Bailey Drive. St Stephen's Church has had to make the really difficult decision to close and because we no longer have a building, the idea came to pass that maybe we could buy St. Stephen's Church, refurbish it and have this as our new home.